Last Updated: Sun, Apr 16, 2023
---
Contact Sigma Voice
Welcome to Sigma Voice! We appreciate your interest in our services and we're eager to hear from you. Get in touch with Sigma Voice for all your mass calling and mass texting needs. Our team is available to answer your questions, provide technical support, or assist with sales inquiries.
Get In Touch
2604 El Camino Real #210b
Carlsbad, CA 92008
United States of America
We're Seeing Stars
Verified Customer
Haith Johnson
Retail Store
Absolutely LOVE THIS SERVICE!!! I recommend using Sigma Voice for any growing business!! We have got great responds & is a good way to stay in touch with your customers base! Helps us to turn customers to Loyal Customers to VIP Customers!!!
Verified Customer
Pedro Hernandez
Medical Offices
This service is fantastic. Setting up automated calls is super easy and affordable. I highly recommend it.
Verified Customer
Ken Doke
Nonprofit Organization
I have been using Sigma Voice for a few years now on a number of campaigns. They have always been reliable and competitive. Their customer service is phenomenal. I highly recommend.
Verified Customer
Mark Hamilton
Nonprofit Organization
Sigma Voice exceeded our expectations for our call out needs. When we needed changes made they were happy to do so and performed changes in a timely manner. I highly recommend Sigma Voice.
Verified Customer
Emma Otto
Retail Store
We have used SigmaVoice for our business for a few years now, and it has been a very good experience. The website is simple, straightforward, and easy to navigate. Customer service is excellent; professional and prompt.
Verified Customer
Kristin Taylor
Senior Living
Sigma Voice was so easy to set up. I needed to get an immediate message out to my 60+ family members. It's affordable, the reports are amazing, and the customer service is beyond what I expected on a Sunday afternoon. Highly recommended!
Increase revenue with
Sigma Voice
Get started free
Get started with free personalized support. Create your own custom calling and texting strategy with a Sigma Voice expert.
Popular Posts From Our Blog
Check out the Sigma Voice blog to learn about mass calling and texting best practices.
The World of Voice Messaging: Exploring Different Types and Applications
Last Updated: Sat, Apr 15, 2023
Discover the world of voice messaging as we delve into various types and applications of this innovative communication method. In this blog post, we explore the ins and outs of Sigma Voice's automated voice messaging system, voice messaging on iPhone and Android devices, and WhatsApp voice messaging. Learn how these platforms are revolutionizing the way we connect, share information, and engage with one another, making communication more efficient, personal, and dynamic than ever before.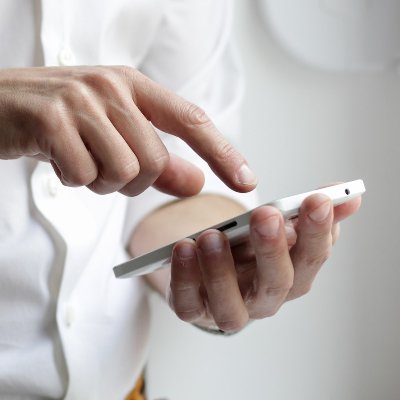 Voice Broadcasting 101: What Is It? How Does it Work?
Last Updated: Wed, Apr 19, 2023
A complete guide to voice broadcasting which is a technology that allows organizations to quickly and easily deliver important pre-recorded audio messages to 100's or even 1,000's of phones within minutes.